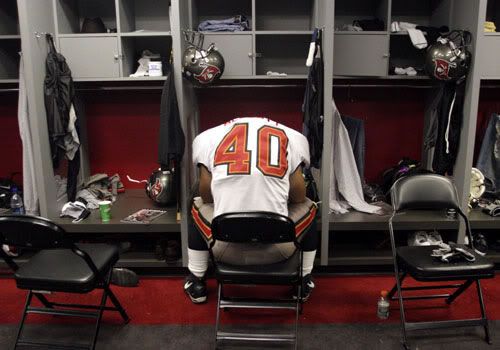 How miserable is the NFC? I think the Bucs are still in contention for a playoff spot. What's that, there not? Then I guess this would be their last game of the season. Which means it is most likely Mike Alstott's last game of the season.
Over the last week I've written a bunch about how much Alstott means to Tampa Bay. The lunch pail Pro Bowler the largely white fan base can easily identify with. Alstott has become part of the community which is even more rare in this era of free agency.
For those interested, here is my
Sticks preview
, and here is my
Fanhouse preview
.
A quick note, I will be on the blog until about 3, then I have to get ready for New Years Eve. So if your fortunate enough to make it out to the game, enjoy. If not feel free to join me here.