The Bucs have signed Kato.
No, not that Kato.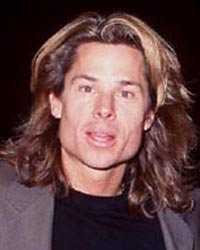 Not that one either.
There we go.
The popular consensus is that this is a good move as it upgrades an average linebacker corp and creates competition for the weakest backer position, strongside, between Cato and Ryan Nece.
Anyone else notice that the Bucs big defensive free agent signings have all been tweeners, i.e. guys who can play two positions? Kevin Carter is between a tackle and end, Chuckwara is between an end and a outside linebacker and Cato could play either outside backer or strong safety. The Tampa Two defense has been good to tweeners who would struggle in a more traditional defense, so it will be fun to see how Kiffin utilizes his newest weapons. The Bucs defensive cupboard has gone from being very barren to well stocked, and should look even better after the draft (
Marcus Thomas anyone?
).
Oh, and Tampa Tribune,
June Arrives Early for Bucs
? Nice.